Italy is a country in southern central Europe and it has an amazing geographical position… situated in a peninsula that goes off into the heart of Mediterranean Sea. It has a rather quaint shape (like a boot) and mountainous landscape along with a lovely coastline that gives it immense beauty. World travellers have often commented that Italy has the most varied landscape in Europe.
The top of Italy is flanked by Alps that's one of the fiercest mountains and the Monte Rosa and Mont Blanc ranges both decorate it. The Western Alps run against a series of alpine lakes and glacier frozen valleys which extend till the Po River.
Right from the tall Central Alps the high Apennine Range runs down the whole length of the country….in Rome it spreads out to take over almost the entire peninsula. Near south of Rome, the Apennines slim down and are side flanked by twin coastal plains that face the Tyrrhenian Sea and the Adriatic Sea. The lower portions of the Apennine chain runs into deep forests that are home to fierce wolves, boars and bears…incidentally Europe doesn't have much of these species.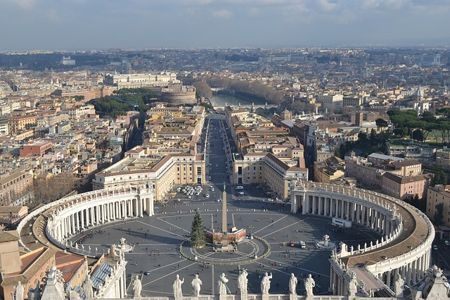 The southern part of the Apennine range are unstable and there is the rather intimidating Mount Vesuvius which keeps emitting large quantities of ash and steam off into the air. At the bottom of the Italian lands ….nestling in the Mediterranean Sea are the beautiful islands of Sardinia and Sicily.
Italy is now a prosperous country and its citizens enjoy a high standard of living. Italy is an integral part of European Union and the European Council and has played a critical role in the North Atlantic Treaty Organisation (NATO).
Italy is known to be a cultural superpower. Several events of international importance like the Roman Empire, conceptualisation of the Catholic Church, Magna Graecia, Renaissance and the European Integration were all integral part of Italy. Many well-known civilizations prospered here like the Romans, Etruscans, Samnites and all of them had a strong influence on Italy. The Greek and the Phoenicians also flourished here and they had a strong impact on the Italian peninsula.
If you go to South Italy you will still be able to see well maintained Greek Ruins. The diversity of Italy regions owes its origin to the flourishing of different civilisations, migrations, invasions and its original division into numerous independent states. It was only in 1861 that Italy was unified and by then the roots of this divisiveness had run deep. As a tourist you will be able to appreciate the different offerings that different Italian regions bring when you link the regions to their individual as well as overall European history.
Italian literature, music, art and style are appreciated in the global arena…the Opera was born here and for about more than a century Opera was only performed in Italian. Incidentally Ballet dance that's usually associated with French and Russians was also born in Italy. The Renaissance in particular right from the proto renaissance period reached a crescendo in Italy with its high renaissance which brought out talents like Leonardo Da Vinci, Raphael and Michelangelo.
In architecture the Renaissance influence is seen in famous churches like the St Peter's Basilica in Rome. The Mannerism and Baroque art forms were conceptualised in Italy and so was Neoclassicism …incidentally most of these art waves centred on Rome. Even after the 19th century Italy brought around a series of cultural movements like Macchiaoli, Metahysical, Spatialism, Novecento and Transavantagarde.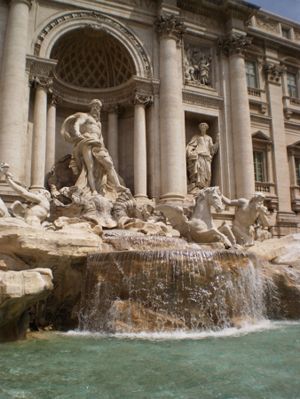 In Venice particularly you can see several examples of Byzantine (Middle East influence) architecture and a good example is Basilica of Saint Mark. If you are interested in world architecture then you will be interested to know that the contribution of Italian architects like Filipo Brunelleschi, Andrea Palladio, Gian Lorenzo, Gi Ponti, and Giovanni Muzio amongst other luminaries is immense.
Even though the art and architecture worlds are immensely fascinating Italy holds a special attraction for yours truly for a completely different reason. This is where Armani, Fendi, Benetton, Valentino, Gucci, Versace, Prada, Moschino were born apart from high end jewellery and eyewear labels like Bulgari and Luxottica.
Milan and Rome hold their own standout positions on international runways. In fact even outside the realms of sartorial fashion, furniture design (Eltore Sottsass and Gio Ponti are big names) and industrial design are huge here….incidentally Europe's biggest design fare the FieraMilano is held in Milan.
If you look at Italy's cultural landscape you will understand why each Italian town is different from the next. There is a lot of cultural variety in Italy and most places are independent of each other with a fiercely independent and rather wary approach towards its neighbours. Actually there are very less roads between Italian towns and passage between two consecutive Italian towns is often very difficult. This also explains why there is so much local variation in cuisine and dialect in Italy.
The Italian that the world knows is actually the dialect spoken in Florence and its adjacent areas…each region in Italy however offers startling regional variations of Italian language. Sometimes Italians living in different areas find it difficult to communicate with each other such is the difference in dialect. However all Italians and most of the world will agree upon the rich beauty of the language. Dante famously rejected the use of Latin (literature's favoured language) and chose Florence style Italian to write his masterpieces including the Divine Comedy!!
When you go and visit Italy carry along your best wardrobe selection (great excuse to shop!!)…people dress gorgeously here even for going to the grocer. You will find the locals almost always affable to the point of being flirtatious. It's customary for Italians to greet each other with pecks on both cheeks. It is considered rude if you disallow a top up of your wine glass so you are sure to be in high spirits here.
Great places to visit
Tuscany (stretching from the Apennines to the Tyrrhenian Sea) is arguably Italy's best known area and Italy's best landmarks and most glamorous cities (Florence with its Duomo Santa Maria cathedral and Uffizi Gallery) are in this region.  There is a lovely coastline here showcased by the Versilia beach and unique islands in the Tuscan Archipelago that are filled with lush Mediterranean vegetation.
The Orvetello Lagoon with its exotic pink egrets and huge variety of migratory birds, the mighty Apuan Alps and the heritage city of Florence are other standout destinations. The Gulf of Baratti and the sites of Vulci, Pitigliano, and Veulonia all merge together nature's beauty and man's artistry seamlessly. If you visit towns like Cosa and Roselle….images of the glorious Roman Empire will flood your mind.
Thermal waters abound in Tuscany and this has sprouted an exclusive range of Spas here…there are pretty famous ones like Monsumano, Saturnia, Montecatini and Bagno Vignoni. Even if you aren't religious the soul touching loveliness of the abbeys here like Sant' Antimo will touch you. Tuscany has a lot to offer to the discerning tourists like the Orcia Valley, Chianti (of the white wine fame), and Crete Senesi etc.
The Amalfi Coast in Italy offers arguably the loveliest beach properties in the world along with heritage towns of Positano and Amalfi…the rich and the famous are known to live here. A short boat ride away is the Isle of Capri with its blue grotto and verdant pine forests. If you prefer a more affordable rural Italy holiday then the Cinque Terre coastline with its village maze and innumerable hikes along with ample fishing opportunities is a great option.
For 'Godfather' lovers, Sicily with its rustic Greek appeal and magnificent beaches is a perfect destination. And one must not forget the Vatican City with its priceless collection of spiritual treasures and the Sistine Chapel, Basilica of Saint Pete and Vatican Museum.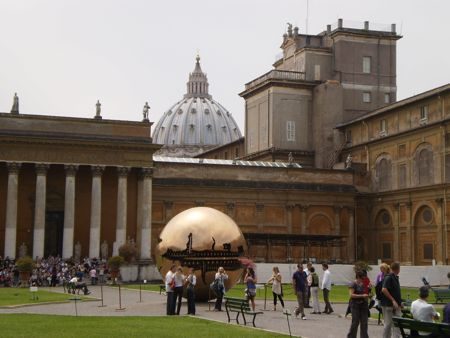 The Cities of Italy all have completely different cultures and customs, Rome was the capital of the famous Roman Empire and it's the seat of the Pope of the Catholic Church. There are a lot of attractions here including the Roman Forum, Colosseum and the Pantheon.
Read: Rome Tourism: All you need to know
Venice with its web of canals (the jewel in this crown is the Grand Canal) and romantic atmosphere draws thousands of tourists and its Venetian Carnival and Beinnale are events of great repute.
Read: Venice Tourism: All you need to know.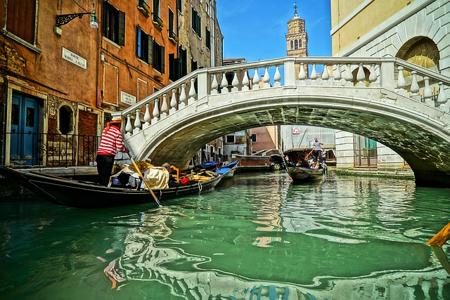 At the heart of the dazzling Renaissance movement was Florence which showcases the greatest works of art especially dating back to the middle ages in its priceless museums like the Accademia and Uffizi.
Read: Florence Tourism & Its Secrets.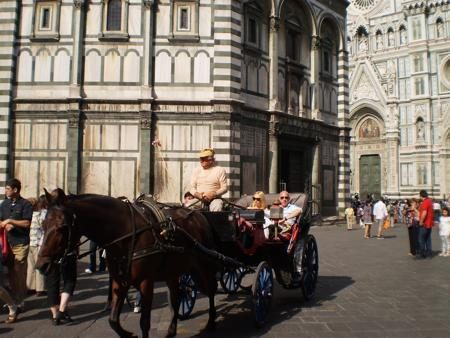 If you are a science and technology lover then Turin which is the world's centre of Automobile engineering will fascinate you. Fashion lovers will revel in Milan… apart from the dazzling Santa Maria Nascente Cathedral it commands the world's sartorial landscape with its famous fashion boutiques…. Milan's fashion show is a super event in the fashion landscape.
Italy has the largest number of world heritage sites… it won't be an exaggeration to say that half of the world's treasures are housed here. There are ruined cities like Pompeii which still retain their rescues, sculptures ad mosaics ….it was annihilated by Mount Vesuvius.
Then there is Pisa with its Leaning Tower (La Torre Pendente) and Santa Maria Cathedral that reflect the amazing architecture of this country. If boating and romantic sailing trips attract you then you will love the Italian coastal and lagoon towns like Rimini (south), Syracuse (Sicily island), Naples (north west) and Bordighera (a resort city on France Italy border) apart from the world's favourite Gondola haunt Venice.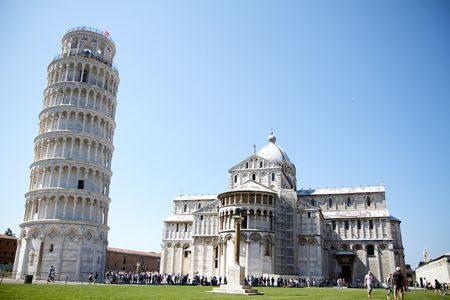 Food & Wine
Unlike the USA and UK where people are used to copious amounts of food in the morning the Italians like to keep it light for breakfast. A standard Italian breakfast has a cafe latte/ cappuccino (no later than 10 a.m.), pastries and maybe some cookies and bread rolls. Some Italians also prefer fruit salad, muesli and yoghurt. Many travellers who go to Italy are disappointed when they are served light breakfasts in Italian hotels so knowing this will adjust your expectation level.
Also unlike USA and other parts of the world, Italians aren't big fans of packaged food which explains how they are usually so well maintained!! Go anywhere in Italy but make sure that you visit their local markets and speciality food stores that stock micro produce…fresh, seasonal and local. The aperitivo culture is reigning in Italy and its common custom to sip on a drink after work to whet up the appetite for a big dinner. Both dinner/ lunch are big meals in Italy and the Sunday Lunch is an extensive 3 to 4 hours affair. Many Italian food tour operators offer special aperitivo tours and Sunday lunch tours.
If you can, do participate in an Italian food festival…it's an immersive cultural and gastronomic experience. There are even festivals dedicated to certain vegetables like Ladiopoli's April artichoke festival, Umbria's Olive festival (October/ November) and Turin's Cioccolato/ chocolate festival (November).
Italian cuisine places a lot of importance on the use of fresh produce and herbs and that's about the only unifying factor. Despite whatever you might have eaten at fancy Italian restaurants anywhere across the globe…most Italians will laugh at the idea of a common cuisine. You need to taste the specialities of each region in Italy to gain a proper idea of Italian food and these regions serve up entirely different deals.
The mountainous Abruzzo region for example relies heavily on the sheep…it serves up mostly lamb and cheese based dishes…the dish to look out for here is the Agnello cac e ove. If you move away from the coastline into areas like Basilicata you will see that there are lots of chickpeas used in cooking…the dishes here are much simpler and free from heavy sauces. The pasta here is called tagliatelle and pappardelle and has lots of egg in it.
Go to Calabria in Southern Italy and you will notice the inclusion of eggplants (Melanzane) in cooking and there is a whole range of chilli infused cured meats used here (these are called Calabrian meats). Calabria is known for its Macaroni with pork, eggplant and special ricotta.
In Naples and the whole Campania region…there is calorie dense food. Pizzas here are all white breaded thick rimmed and overflowing with mozzarella made from cow's milk…the Pizza Napolitano is on the world food map. The region of Bologna is famous for its multi layered Lasagne and Tortellini (this region serves a version with acacia flowers).
At the juxtaposition of the Germanic, Italian and Slavic lands is Friuli and this is where Italy's best white wine and cured ham come from. Spiced Frico cheese (made from the milk of the local Montasio cow and then shot with cinnamon and sugar) is famous here. Lazio (apart from the capital Rome which has urban homogenised Italian food) serves up tender spring lamb with delicious anchovies. Le Marche right on the coast serves up Acona spiced fish stew that's custom made for board fishing boats.
The regional delicacy list is pretty long with Liguria's special Chickpea flatbread, Lombardy's Risotto alla Milanese, Molise's tripe dumplings, Peidmont's warm garlic butter dips, Pugllia's (south Italy's bread basket) Orecchiette's Pasta with turnip tops, Sardinia's Pilau and Sicily's Sardine filled Patas. And this barely scratches the surface…there is a lot more variation in Italian food between small towns and villages.
If you are a wine lover then Italy will seduce you. Wine connoisseurs are divided on the debate of whether Italy has 20 different wine making regions or is it now whole huge wine making country with regional specialities. Piedemont with its Barolo and Barbaresco red wines (made from the Nebbiolo grapes) and Gavi and Arneis white wines amongst others definitely tops the list. Valle d' Aosta has a strong fresh influence and you will find Chardonnay, Pinot Gris and Pinot Noir being produced here.
The Trentino Alto Adige is an alpine region that produces German influenced wines like Lagrein, Schiava, Cabernet and Pinot Nero. Friuli is well known for its high quality white wines….Chardonnay and Vintage Tunina are two exquisite blends from this area. Lombardy and Veneto (the huge Italian wine fair is a grand annual event here) make sparkling wine while Liguria is known for its aged red wines and bright dry wines.
France's tourism capital Tuscany produces the famous Chianti and Brunello along with modernistic blends like Super Tuscans. Sicily, Sardinia and Latium too have their own unique wine blends. There are lots of upcoming wine areas like Campania, Apuli and Basilicata that makes variants of wine that are only known locally but provide interesting experiences for the palette. Italy is also well known for its dessert wines be it Passito blends, Fortified wine or sparkling sweet wine…they are a great way to round up a sumptuous Italian meal.
Read: Great food & wine tours in Rome
Getting To & Around
If you want to reach this wonderful country by air then target its well-connected airports i.e. Fiumicino airport in Rome (there's another airport here called Ciampino G B Pastine International Airport), Malpensa Airport in Milan (another airport here is called Milan Linate), Marco Polo Airport in Venice, Bergamo Airport near Milan and the Catania Airport in Sicily.
In Italy, it's wiser to pick a major destination and then centre your travels on it. In case you want to travel to Florence then the Pisa International Airport and the Amerigo Vespucci airport should be your picks. If southern Italy and Naples attract you then fly to the Naples International Airport.  In case the Italian Riveria and Genoa are your holiday spots then fly to the Genoa Cristoforo Colombo airport. You will find that EasyJet, Air Dolomiti, Ryanair, Merdiana are the major flight operators.
Like France, Italy has invested a lot in its train networks though they are not as superlatively speedy. Trains connect all major towns and cities in Italy and are easily the most pleasant way to see the country. If your schedule is Venice Milan Rome Florence then buying point to point train tickets are a better idea than buying an actual rail pass in terms cost. Also most Italian high speed trains require reservations even if you have a Eurail Pass.
Simply choose between point to point tickets between destinations…you will have the option of Trenitalia (national train service) and Italo Treno (high speed trains)…the star in Italian train show is the Eurostar Italia which isn't connected to the other Eurostar that runs from London to Paris. The train pricing structure is complex…if you can afford it try and book the higher priced ones as they will guarantee you a seat and are likely to arrive in time.
An amazing way to travel within Italy and out of Italy to its neighbours like Greece, Albania, Spain, France, Morocco, Tunisia, Croatia etc. is by ferry. Greece to Italy particularly is a very popular route with shipping lines like Blue Star and Hellenic Mediterranean frequenting this route.
The Navi or big ferries serve islands like Sardinia and Sicily while traghetti or small ferries serve the tinier islands. Major Italian ports are Brindisi, Bari, Ancona, Venice etc. The major ferry operators are Directferry, Superfast ferries, Viamare and all of them have their own websites.
As a rule travelling by road in Italy is easier if you are going the south-north (north has better roads) way than the east–west as there is a ridge of mountains running across the centre of the country. There are sometimes several hundred miles of mysterious speed checks on the roads so suddenly you may find all cars around driving at a slow rate. Driving in Italy is sort of hellish and there is a scarcity of parking so it's absolutely not recommended for tourists.
So if you are a traveller leave the driving part to the bus or cab driver. There is no integrated national bus service in Italy but the region wise service is great. Bus fares are way cheaper so it's great for tourists on a budget who want to explore more of rural south Italy where train networks are patchy.
SENA Autolinee, SAIS Autolinee and SAIS Transporti all serve multiple regions and have proper websites with published schedules…however those are all written in Italian.
Read: Local transports in Rome and how to get around.
Best time to visit
Italy is an all year destination and some of its areas like the islands and the coastline enjoy beautiful weather always. The best months for travelling are from Early April to Mid-June and mid-September to October (the weather is comfortable everywhere and nature is at her Italian best). From July to September all tourist destinations in Italy will be crowded.
Try avoiding the month of August…it's mostly hot and sweaty during this month in almost all parts of Italy. Italians have chosen August as their vacation month and they take off to holidays so you will find local shops, restaurants, hotels in the mainland closed. However the islands still remain functional because this is where they go to holiday!! If you are on a budget you will be happy to see big city hotels in Milan, Turin, Florence and even some parts offering massive discounts in August.
Read: Important Italy weather conditions including Rome, Venice, Palermo
To conclude…
Italy has something to offer to every traveller and every soul no matter what the expectations are. To sum up in the words of Giuseppe Verdi the famous Opera writer…
"You may have the world if I may have Italy".
Go through the posts that follow and keep discovering Italy in its newer facets.
Also Read