England is by far the most important country in the UK cluster…the primary distribution of power, economic wealth, cultural ancestry lies here. The population here is much more robust than in other countries of UK and the English are very conscious and respectful of their heritage. England at one point of time in history had colonised more than half of the world so its innate sense of superiority cannot be denied.
England has temperate landscape…you might almost think that this is a country whose geography is as decorous as its people. The terrain comprises of low lying hills and plains though there are mountainous regions like Lake District, Pennines (in the North), Shropshire Hills and Dartmoor (in the west). There are virtually no extremities of nature here…no raging volcanoes, no unfathomable mountain passes and even the seas surrounding it are not usually wild to the English shores.
The population of England is clustered in its south east portion, midlands, north east and North West besides the regions surrounding London and Yorkshire. Greater London Build up Area has a larger population than North Ireland, Scotland or Wales. 50 of UK's official 66 cities are in England. Interestingly the traditional status of 'city' in UK was given to towns with bigger diocesan cathedrals…that's how deep the roots of religion run here.
Culture
England has a very influential position in the UK cluster and so English culture is perceived to be the 'UK culture'. However this isn't actually true as you will find out when you visit Scotland, North Ireland and Wales or visit my pages on these countries. England is culturally a much homogenised country …there are uniformities of behaviour, social norms, cultural events and cuisine that's unlike any other European nation.
The English "stiff upper lip" is now globally known thanks to its mention in movies and books. To an extent the English are known for their reserved nature, self-restraint, courtesy and subtle sense of humour. In contrast it's amusing to see how a visitor can be called many different kinds of affectionate names depending upon which part of England is visited. For example treacle, flower, duck, mate, guv, son, dearie etc. are all acceptable affectionate terms.
It's important to say Thank You, Excuse Me, Please and Sorry and to take along a gift for the hostess and host while arriving at someone's place. At bars it is the norm to keep paying for drinks when you order them and it's a social crime not to queue up while waiting for public facilities like buses. The word toilet is used normally and not considered offensive…bathroom and restroom have different meanings here. None of the French and Italian exuberance of affection like hugging and kissing is encouraged in England.
Though London today has a very cosmopolitan culture this is how the English inherently behave especially in non-urban areas and traditional English zones.
Literature & Literary Art
The contribution of England to the world of literature is immense…after all the language English emerged here and Britain has produced more fine writers than any other country. English literature began in the Anglo Norman and Latin writings which followed the writings of the conquered Saxons and then reached a flexible form by Geoffrey Chaucer (known as the father of English literature) before Shakespeare came on the scene.
William Shakespeare in the Elizabethan era still rules the hearts of the English and the Shakespearean Theatre is still very big in London. Many literary styles including Romanticism (William Wordsworth who invented Romanticism), Victorianism and Modernism (Yeats, D.H Lawrence, Virgiana Woolf) emerged here and radically changed the literary landscape.
Jane Austen, George Eliot, the Bronte sisters, Charles Dickens , E.M Forster, Wilfred Owen, Evelyn Waugh, J R R Tolkien and Agatha Christie are just some of the literary geniuses who have emerged from England in different eras. Right now J K Rowling from England is ruling the literary world with her Harry Potter series.
Attractions
London is one of the most visited cities in the world and it's natural that you would want to make it the centre of your English Holiday. Besides the Big Ben, London Eye, towering tower of London and the Buckingham Palace there is an extensive array of cultural and historical landmarks. SEALIFE London Aquarium offers a great opportunity of marine life observation while Science Museum is accredited with being one of the best interactive hubs of technology.
In case you are a Holmes Fan like me don't miss out on visiting Bakers Street and if Potter enthrals you then take a behind the scene tour of the Harry Potter movie franchisee at Warner Bros Studio Tour London. Madam Tussauds lets you meet all world celebrities under one roof. The View from the Shard's deck cannot be missed and neither can the Westminster Abbey be ignored.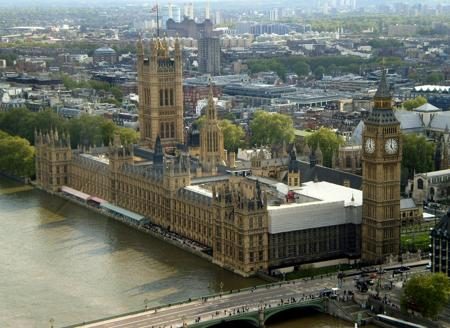 A tryst at the Royal Albert Hall in South Kensington where all top plays, performances and concerts are held is another must do. And to top it all the amazing pubs, shopping hubs, night life, restaurants, city squares and the gorgeous lights all make London a city to revel in.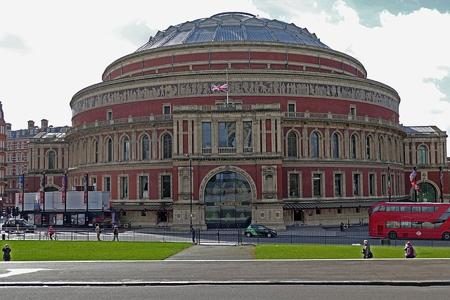 The tourist attractions of England are however not limited to London and are best viewed after you know a bit about their history. Stonehenge with its gigantic arrangement of stone circles perched on the English countryside in Salisbury is an amazing attraction. The beautiful Eden project Eco Park in Bodelva Conwall is another must see attraction…its rumoured to be the largest indoor rainforest on the planet. If nature is what attracts you the most then head off to the Jurassic coast in Dorset, here you will find the prehistoric Durdle Door arch that projects out on the sea. The adjacent beach with its little secluded cove and lovely waters is the perfect place to spend some "me time".
Another beautiful natural attraction in England is St Michael's Mount that's on a tidal island and is flanked by a historic church and castle. This place which will literally take you back in time is 500 meters off the coast of Cornwall mainland. You can boat your way across to St Michaels Mount from the mainland or walk across in low tide.
The 1068 AD dated Warwick castle with its horrific mazes and terrible dungeons is one of the most beautiful architectural wonders in England along with the York Minster Grand Cathedral with its towering central tower that allows sweeping views of the Yorkshire countryside. If you are interested in seeing an actual inhabited castle then the Alnwick castle in Northumberland with its stately rooms and fine architecture will expose you to real time court intrigues (Harry Potter fans rejoice…the castle appeared in several movies).
If you travel to North West England then you will find that the 900 sq. feet large Lake District national park with its craggy mountains and blue lakes is a perfect hiking destination. Or else you can also visit the 125 miles of gorgeous lakes and waterways that comprise the Norfolk Broads (in Norwich)…this place is one of the finest showcases for British wildlife.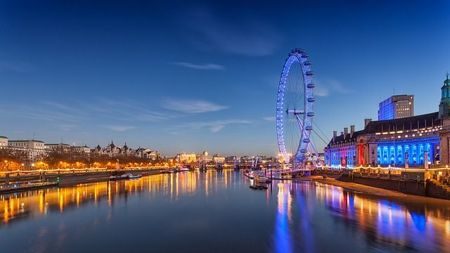 And if it's the English countryside with its lush greenery and picture perfect little farms that attract you then The Cotswolds that runs through 5 counties in south west England should be on your list. If you are someone whose holiday is incomplete without a beach visit then Brighton (the jewel amongst English coast towns) with its artistic pier (a century old at least) and lovely beach will beckon you.
England has many fine manmade and natural attractions, towering castles, sprawling museums and Nordic and Victorian ruins. However to see merely its attractions in isolation will not allow you to appreciate the grand history and cultural depth of the country. To experience England art (the world is awfully underexposed to it) you should walk through a sequenced presentation of 500 different works of art by different artists at the BP walk through British Art in Tates.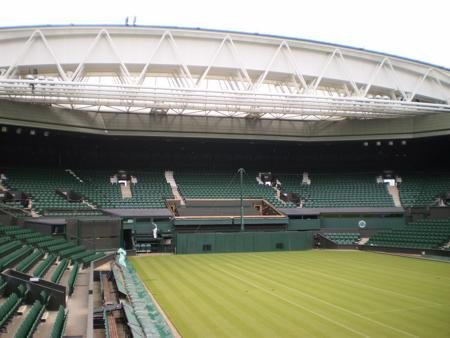 The Tate Britain in Milbank near London is a mirror to the culture scene of the English. Though England is not traditionally the birthplace of great artists many great artists have chosen to make it their home. This is precisely why Tate's collection is so rich. England is noted in the world community for its creative modernistic art that's heavily influenced by revolutionary art movements all across the world. If you are fascinated with modern art England and its galleries will fascinate you.
Lucian Freud, Francis Bacon, David Hockney, Richard Hamilton (pop art pioneer), Howard Hodgkin (object paintings), Stanley Spencer (modern biblical paintings) and Per Doig (magic realism) are just some of the English painters whose work define the concept 'modern art'.
When in England, you must breathe in its unmissable facets…the qualities that make this country special. For example, don't miss out on watching at least one performance by the Royal Shakespeare Company if you are around London (Shakespeare is kept alive and breathing by the theatre scene here)….incidentally London leads the theatre community of the world.
Oxford University; UK's ancient and illustrious seat of learning has special tours dedicated to it…you won't want to miss visiting this amazing institution.
Do not miss out on visiting at least 5 different pubs…each village and town has its pub which are its social heart (be prepared for quaint names like royal oak, black swan, red lion etc.).
Try drifting along the River Cam in a flat bottomed boat while watching the lovely weeping willows on the side after you visit the famous city and University of Cambridge. In fact the best way to experience the genuine face of London is by taking a river cruise down the iconic Thames River in a hired boat.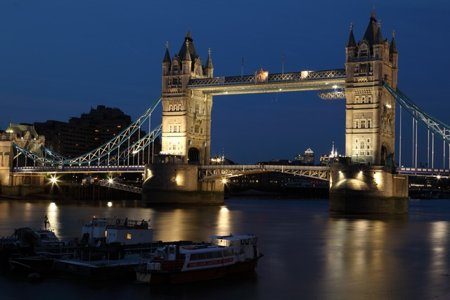 You can then sail on England's most famous lake…the Windermere that is supposed to have inspired Wordsworth. Go on a tour of resplendent mansions that are open for public vest all across the country…the English love flaunting their royal lineage. Hire a car and go motoring in the countryside while experiencing its rich pastures and gentle hills…Cotswold (as mentioned above) is a good option. Try out the decadent Roman Baths…this is medieval version of royal Spa; you will find the well preserved ruins that are fuelled by thermal springs in the city of Bath on the Stall Street.
Here are some great articles to explore the popular cities of England:
Traditional English Food & Drinks
You must have heard about the famous 4 o clock tea ritual in England and the fish and chips that's sold at every road in the country. The English have always loved their comfort food…the Bangers and Mash, Crumpets. Meat Roasts, Toad in the Hole, Shepherd's Pie….the list stretches on.
And of course then there are the quintessential English pubs and their quaint menus. It's important to understand that the English like everything else in life are particular about food. English food and drinks should be experienced after you know a bit about how and why the British eat specific dishes.
Read: The traditional English Food & Drinks that you should try in England
Afternoon Tea has deep has such British traditional roots that it is not only in full practice only in England, but also in several British Overseas Territories as well as in several other countries that once were colonised by the British. Other than being served in fine porcelain pots and cups with finest tea leaves, it's almost a mid-day meal complete with snack delicacies.
Read: Afternoon Tea in England to know all about it and where to go to experience it.
Shopping
And of course touring England is incomplete without shopping for antiques, be it antique shops around London (Cotswold and Bath are well known too) or small curio shops in English towns. London is known as one of the best shopping destinations in the world…you can get French perfumes and Italian apparel and Swiss watches and so much more at very competitive prices here. Hardened shoppers however prefer to hunt in the semi urban and rural areas of Britain…here is where the best hauls are made.
Greater Manchester, Suffolk and Merseyside are full of warehouses with delectable products right from clocks to shoes to furniture. And for exclusive fashion shopping go to the greater Manchester area. Store Makeup brands in England cost much lesser than in USA and the English company Boots is known for its quality beauty products that are heavily inspired from Chanel.
If you really don't have much time for shopping…at least remember that this is the country where Body Shop originated (and is sold on discounted prices) so bring home a large haul of their goodies.
How to reach
London is one of the aviation hubs of the world and sees an incredible amount of tourist traffic …there are 6 international airports in and around London. The Heathrow airport and Gatwick airport are quite well connected. Manchester airport also sees a lot of tourist traffic. If you are flying in from a non-UK country or a different continent then these airports are probably where you will land.
Amongst Asian cities, New Delhi, Mumbai, Singapore, Bangkok, Beijing, Manila, Hong King and Hanoi are the top well connected to England.
England is a good cruise hub too and popular cruise routes are from USA, Scotland, and Netherland. British Airways, Easy Jet and Virgin Atlantic Airways are the biggest air operators in England.
Getting around
Keep in mind that Euro rail standard passes won't allow you to board trains in Great Britain (this includes wales and Scotland apart from England). Select Euro rail passes allow tourists to travel to London via Eurostar trains from Paris or Brussels. England is well connected by trains and London is the train transport hub with 7 big terminals. If you are staying around London then you can travel towards Euston, King's Cross, Liverpool Street, Marlebone, Paddington, St Pancras, Waterloo and Victoria from London.
You can buy train tickets online easily from websites like TheTrainline and National Rail. The best option to save money on train travel is to purchase a BritRail Pass from a VisitBritain shop. You can easily go to Edinburgh (Scotland's capital) and Cardiff (capital of Wales) from London in 4.5 hours and 2 hours respectively.
England has a well-developed network of buses but the affordability and density of buses is all in the urban and semi urban areas. The more you go towards the countryside the more you have to spend on bus tickets and the harder it is to get a bus according to schedule. National Express is the major bus coach operator here and it offers frequent bus service between different points. Mega bus operates budget friendly coach service that serves more than a 100 destinations. Bus ticket prices in England will vary considerably.
Another completely different way to see urban England especially London is to take a bus tour especially in one of those Original Tour open top 2 decker buses (this has been running from 1951). There are special bus tours for Night London views too.
England has a lot of toll free motorways and Trunk roads connect its smooth relatively homogenous terrain so driving here is a pleasure…especially in the countrywide. Hire a car from any of the top companies like Avis, Budge, Europcar and Hertz and set off…remember to follow the rules though.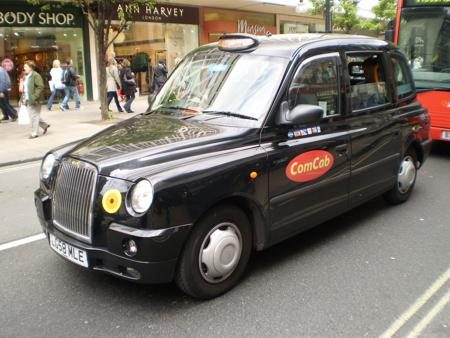 Driving in rural England is actually the best way to experience the true beauty of this country. The English Countryside has been eulogised in many works of fiction and at some point you may find yourself exclaiming like Dodie Smith (writer of the 101 Dalmatians)… "What's so special about the English countryside — why is the beauty so much more than visual? Why does it touch one so?" And no one but your own soul will give you the answer.
Read: Transports in London and how to get around.
Best time to visit
The climate is temperate maritime…temperatures usually do not dip lower than 0 degree C even in peak winters and in summer the Celsius hardly climbs over 32 degrees. However the weather is damp usually and there are sudden showers….the term London Fog is used figuratively to describe gloomy overcast weather.
The best time to visit England is between June to September (warm days and long evenings) though visiting between Marchs to May and enjoying the spring weather is also great. Autumn with its gorgeous brown and orange leaf colours is also a nice time to visit and December-January see a lot of tourists (though its cold and wet) who come to see the splendid Christmas and New Year Celebrations.
Read: Important England weather conditions including London, Liverpool etc
Also Read