The city which first saw a rebel like Banksy spreading his out of the box and inspiring street art is sure to have a definite edgy appeal. Bristol is decidedly not a "mainstream city" though it's a hub… Engineers, designers, organic food enthusiasts and science lovers have all converged to make Bristol a sort of buzzing learning environment.
Whether you decide to shop (in converted shipping containers) or attraction hop (admire sea water float over your head and stare at meerkats) or eat (most restaurants run on garden to table concepts, you will be struck by the creative juices that flow around so abundantly.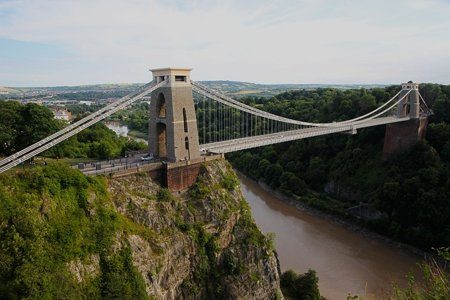 Its rather interesting to note how Bristol with its edgy and modernistic lookout houses so many Georgian jewels and cobbled little markets that are centuries old. Like Amsterdam, Bristol is very pro-LGBT and there are areas like Old Market Quarter Gay village and West End Gay Village that are refuges for the LGBT couples who find things difficult elsewhere in the world.
Attractions and Activities
The Bristol Art Gallery and Museum is full of a bewildering range of exhibits, right from Assyrian and Egyptian preserves to some excavated fossils to priceless diamonds to a huge stuffed Gorille named Alfred. The art section holds work done by the old French and Italian masters.
Look up and you can see a splendid Bristal Boxkite suspended in action and then look around to see a dazzling array of ceramic art and glass creations. There is a café here and lots of exhibitions happen all year around.
The reconstructed SS Great Britain at Harbourside is a great attraction for people of all age groups. The age of the steam ship is brought back to life in a nice way…there is a glass made sea, a lifelike engine room and you can walk around hull and see the water flowing across the glass ceiling right above your head.
There is a large museum housed here which will tell you about maritime history but what will catch your heart is the detailing like fresh bakery smells coming from the ship's kitchen and the ship guides who are dressed in period style. The tickets cost a bit but they are valid for a whole year.
The Bristol Harbor in itself is a major attraction…large galleons have moored themselves in the city docks in historical times but now you will see some stylish vessels in the waterways and floating harbour. There are lots of cafes, museums and bars that line up along the harborside including the Watershed media and art center, Arnolfini gallery, M Shed museum etc.
The Bristol Aquarium offers an immersive experience of sea life while the Underfall Yard is a live boatyard where you can check out the assembly, designing and interior working of different kinds of boats that glide on the Harbour. A special trip to the Visitor Centre with the Human Accumulator where you can easily understand hydraulic power in 3 minutes is a must if you are a science lover or have come with kids. Other great sections of the visitor centre are Hydraulic pump demonstrations, Patent slipway and of course the Pickle Café with freshly made giant sandwiches.
The Bristol city view can be beautifully enjoyed from the Bristol Ferry Boats water tours. You can also hire boats and go out to the Avon Gorge or explore the area under the Suspension Bridge. If you are lucky you can ride the Mathew (copy of the boat used by John Cabot who discovered Newfoundland).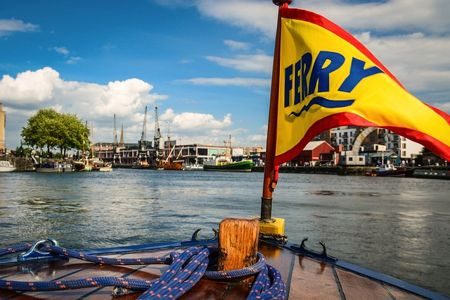 Also nearby at the Harborside is We the Curious (former name At Bristol) that's an educative museum specifically aimed at kids; there is everything from invention spurring laboratories to animation studios to planetariums to an actual brain exhibit. Kids can actually perform experiments here that are whacky and educative like inspecting veins and arteries under an infra-red camera. This is an all family destination that tickles the explorer instinct (more than 300 hands on exhibits). Indulge in an 'Animate It' feature where you can become an animation artist for the day and create beautiful sketches and props.
The Clifton Suspension Bridge can be rightfully called the most spectacular attraction in Bristol…it straddles the Avon River. The bridge serves as an engineering landmark of Bristol and a great way of accessing the Clifton village Lea Woods route. The Somerset side in Leigh Woods has a nice Visitor Centre and there is a Clifton Observatory containing a Camera Obscura which was used by artists of Bristol School.
The Blaise Castle House Museum is actually an 18th century Grade II listed mansion with over 600 acres of maintained parklands. The man attractions here are the picture room (fine art collection) and the toy and doll collections (some are double century old) as well as period designer garments displayed in a special section. Children as well as adults have a great time here and there are playgrounds, audio visual shows and some of the best views in Bristol.
The Bristol Zoo at Clifton is the oldest zoo in England and a big people draw since the last many decades. 400 species of animals live comfortably in what appears to be a small space…the zoo design is a lesson in space management and ergonomics. Huge insects from the Bug and Butterfly world and royal looking Asiatic lions are the stars here and there is a grand 180 degree tough glass enclosed Gorilla island with huge hairy inhabitants.
The town house construct is rat infested and penguins look out beseechingly from the penguin coast and there are corners like Meerkat Lookout where these funny pests will prance all around you. If you are going with kids be prepared to dedicate the whole day here.
The succession of brilliantly lighted up limestone caves called Wookey Hole have been amongst England's biggest mysteries…there is a mysterious river (named AXE) that startlingly flows out from it. Inside the caves there are stalactites and stalagmites and pristine lakes that all teem with fairy tales and mysterious legends. You will come across a pirate adventure golf area and a Witch's cave and a mirror maze zone and a valley of dinosaurs and Cathedral cave (the list goes on). The guides seem to enjoy fuelling the imagination of the visitors and a fun time is guaranteed.
The fresh expanses of green space near Bristol are one of its best aspects and The Downs is a large parkland that's right near the major sights like Bristol Zoo Gardens and suspension bridge. This is a conker hunting hub and you will see locals foraging for them and children playing while people sit under the horse chestnut trees and watch life go by. Listen closely and the lions roaring from the zoo next door will reach your ears and there will be the sweet chirps of redwings and swallows too. Incidentally an event called World Conker championship happens in England annually.
To take in the spirit of Bristol, admire its street art in a self-paced tour…there's plenty of sensational graffiti around. Banksy (most controversial street artist and political activist) hails from Bristol and his work "Grim Reaper" currently sits in the M Shed museum and the "Angel Bust" stays in Bristol Museum. Look out for the "girls with pierced eardrum" in the Bristol museum and gallery of art and his kitschy "well-endowed over" in the park street. Bristol is the street art capital of England and this facet is worth exploring….many wannabe artists have started decorating the city walls inspired by Banksy.
Bristol's creativity can be well appreciated by a visit to Spike Island that's a meeting point of designers, artists, animators and sketchers who interact directly with the audience. It's interesting to note that this was once a mundane tea packing factory…right now every day sees a new exhibition or studio event there. Incidentally this is one of the best places to shop for contemporary art in the city and if you happen to visit during the Open Studios event then you can directly see the best artists at work.
There are lovely places to explore around Bristol and one of the most spectacular attractions is the Cheddar Gorge (train from Temple Meads to Yatton and short car ride thereafter). The highest mainland cliffs of Britain in Cheddar village deliver a packed lesson on geology, history and breath-taking natural beauty. No wonder it's designated as a special conservation area and site of special scientific interest. Watch out for pink orchids, Cheddar whitebeam blooms and the delicate violet oil beetles and great spotted woodpeckers. There is a lot to see and explore around here including the Gough's Cave with its audio visual tour.
The average day sees about 80 trains leave Temple Meads station to Bath (takes about an hour to reach) …the holy grail of roman baths. Awesome hot springs and fairyland Georgian architecture and the Bath museum besides a bevy of decadent roman inspired spas will keep you occupied here.
You can also take an hour long bus ride or a quicker train ride to Somerset that's an interesting town with beaches, butterfly zoo and lots of cultural and natural attractions. Usually Somerset, Bristol and Bath are all explored by travellers as part of one holiday experience….the Cheddar Gorge is not just the only attraction here.
Food and Drinks
It's a given that you will be spending plenty of time on the Harborside and the best restaurants of Bristol are clustered around here. There is a Steak of the Art that's obviously well known for its steaks and mouth-watering pizzas are served at The Stables along with more than 50 kinds of cider. There are lots of cafés and bars around here like Grain Barge, No 1 Harbour side etc. that serve locally brewn beer and world food.
The ZA Bazaar offers Asian food (especially street night market food) served in buffet style. Mud Dock Cycle Works and Café serves all meals right from breakfast to dinner and its rustic relaxed atmosphere may make it your partner for all things food when you spend a day at Harbour side. You can easily stay in here till the wee hours of the morning too…the DJ keeps on playing relaxed music. The Arnolfini Café Bar right next to that famous gallery is also a good munch and sip option.
In Clifton there are nice restaurants like Racks Bar and Kitchen, Be at One Bristol and Hyde & Co while central Clifton has great ones like Milk Thistle, Smoke and Mirrors Boutique pub, Graze Chophouse and No. 1 Harbourside.
Besides world cuisine, one thing that defines Bristol is organic food that's locally sourced and cooked in the healthiest way…throw an apple on Bristol streets and it will surely hit an independent organic eatery here.
Nightlife
The nightlife of Bristol IS YOUNG AND VIBRANT and most of this young city lives it up at night. Most people here are closely knit and there are famous DJ's who perform at small clubs in their distinct styles. The greatest parties happen at smallish night venues and they are never repeated and this kind of makes the nightlife special.
In Bristol, it's smarter to look for particular DJ's and producers and then to hunt them out in their clubs. For example Ishan Sound, members of Gorgon Sound, Bristol label, Hodge, JayL and Andy are some local DJs who have their own fixed legion of fans and distinctive style.
The largest club in Bristol is Motion. Love Inn is another nice club and it has events like "Love saves the day" and "Boogie Woogie". The Stokes Craft area has Bell Pub on Hillgrove street…it has a pretty beer garden and an intimate sun trap and a menu dominated by ale. Bristol has lots of quirky venues like The Island which is an old Police station converted to multi arts house that hosts DJ parties. Birdwell Street has the antique looking event place named Old Crown Courts.
As a rule you can try out King Street…plenty of microbreweries and jazz clubs and the Gloucester Road area has standalone eccentric party places. The student crowd is mostly found in Park Street and Triangle area. Look out for places that have "Purple Flag Status"…this means that they have excelled in event management and facilities standards. Clifton has nice party places like Bristol Fringe and MBargo.
A great alternative to club and pub hopping is checking out live concerts, theatres, musical shows, orchestra etc. in Central Bristol. O2 Academy, Bristol Hippodrome and Colston Hall Bristol are all good venues.
Shopping
Bristol has lots of vintage shops and old stores where you can get lovely treasures at a bargain price or get junk for a high price. You need to be a skilled shopper and assessor for making a success out of curio hunting and vintage collection sprees. If you want to play it safe go for items which are specifically made in England like products of Doc Martens, Body Shop, Boots etc. and you can get nice rebates.
Shopping in Bristol as a rule cannot be done quickly unless you are exclusively brand shopping or visiting department stores only. The major chunk are old stores and antique filled shops that demand a lot of attention and time.
Bristol's retail area that's made of recycled shipping containers is aptly named Cargo and this is an attraction in itself even if you don't shop for anything. Hop in and out of stores that were once part of some ship and carry away everything from books to records to art pieces to coats.
Shopping at the Wapping Wharf too is a cultural experience… immerse yourself in the local culture while browsing through the standalone delights like florists, cheesemongers, bakery and even boutique jewellery shops. If by chance you have been taking a cycling tour of the city then Mud Dock Cafe and Cycle Corks on the Grove area is the best place to stop before you browse through all the products of the shop.
Many of the Bristol markets are pretty old and make for great photographic backdrops. The Christmas Steps Art Quarters dates back to the year 1600 and has 8 fascinating streets that can take a full day to explore…these are filled with curio, books and silver jewellery besides design prints.
You will find walking to Park Street and Triangle a steep climb but once you are there you can quickly fill up your bags with American clothing and accessories aimed at creating the "preppy" and "grunge" looks. Upstairs at BS8 here is a one stop destination; the lower floor has Bristol's best department store with independent local brands while the upper floor has 7 designers of national repute selling their creations. Over from Random is an eccentrically named store with an eccentric collection of everything from old cards to cartoon themed personal care products.
If classy shopping is what you are after then the streets of Regency in sophisticated Clifton village will appeal to you. There are lots of nice boutiques here. Check out Ella Boutique for its jewellery and footwear by well-known European brands and Rise with its vintage records. The Clifton arcade area has nice antique shops and an array of confectionary haunts.
There is the Bristol shopping quarter which deals in high street brands and independent designer shops while Gloucester Road has many vintage and retro apparel and accessory dealers. Select your own piece of street art from Guerrilla galleries and admire the fantastically inscribed walls all around. Iota with its home décor pieces, gift-ables and stuffed birds is a good stop too,
Cabot Circus and "Galleries" are where you will find reliable brands like House of Fraser, Boots and H & M. once you are done move on to Broadmead outdoor area that has other nice brands like Debenhams, Marks and Spencer's etc. along with independent designer stores.
How to reach
The Bristol airport is at Lulsgate Bottom in Northern Somerset and it was once a RAF airfield. Thomas Cook, Easyjet, BMI Regional and Ryanair have their bases at the airport. Direct flights are available from some locations in UK, Ireland, Italy, Germany, Austria, and Spain, Bulgaria etc. besides some places in US and Mexico. You can get connecting flights to and fro from basically any place in the world. The BRS (Bristol Airport) is near all rail and road connections in south western England and hence is a strategic transport hub.
Getting around
Once you have landed take the Airport Flyer Bus service to go into the city or the Temple Meads Station or your favourite attraction/ preferred accommodation….enroute you will take the Bristol International Flyer. There will be a bus available every ten minutes from the airport area and there are connections to Weston airport Flyer and Bristol & Weston inner city bus routes too. Airport taxis for getting to the city and airport car hires for immediate forays into the gorgeous west England countryside are also available.
Unlike many other European cities, parking in Bristol isn't a big issue. There are lots of city car parks with ample space and there is the tall multi storeyed car park accommodating more than 2500 slots targeted towards the crowds that throng the Cabot Circus shopping area.
The Park and Ride option is available here…just park you car for free in the designated car parks for free and take a bus ticket to any place in Bristol city. There are basically 4 directions in which the park and Ride vehicles run…northwest from Bristol (Portway…city center Bristol Zoo, Clifton), South West of Bristol (Long Ashton…), South East of Bristol (Brislington) and North East of Bristol (Lyde Green…west England university, science park).
Bus
Plenty of buses ply in and around Bristol and you can go and visit any attraction in Bristol by bus. Bristol Bus Station and other major stops and the official tourism website have detailed bus timetables. Tickets can be brought in a bunch to save fares.
Train
Bristol is west England's biggest rail hub and the two major stations here are Bristol temple Mead Rail station and Bristol Parkway Rail Station. Trains connect from Temple Mead through Taunton to Plymouth and through Exter to Paenzance. You can take westward bound trains to Wales and eastward trains to Bath, London, Paddington etc. while northward bound trains will take you to Scotland via Birmingham. Bristol Parkway is to the north of the city and many connections go to West Country, Salisbury, south coast, and wales, Swindon, London and Reading.
Stations have Wi Fi, ample car parks, facilities for bikes, lots of taxi ranks and the city tour open topped buses stop at Temple Mead station.
Boat
There are many ways in which you can appreciate Bristol's best attractions but none beat the thrill of going by boat. You can avail one of the boats operated by Bristol Ferry Boats and Number Seven Boats as they ply to and fro across key points along the harbour. For guided trips along the water Bristol Packet will take you nicely along Avon River till Bath. If a cruise with catered dining and music is what you are looking for then Avon River cruises are a nice option. Sunset cruises with dance parties on board are also available.
The all-day open Tourist Information Centre at E Shed Canon Road is a one stop solution for local transport information, currency exchange, tour bookings and buying tickets. You can book 10 journey tickets or weekly ticket bunches (helps you save a bit) for airport flyers, falcons and mega buses. You can also book walking tours, sightseeing bus tours, tours to nearby places like Stonehenge and Bath etc. along with cars and boats.
Read: How to get around Briston easily.
When to Go
Bristol has cool temperate climate and moderately cold winters and it's basically visit worthy at any time. However summers with all its colours and lovely festivals like International Balloon fiesta, Upfest etc. and loads of musical events ….are all the more special. The best time to visit Bristol is between May to September though Christmas and New Year are also beautiful in this part of the world.
Read: Important weather information of England including Bristol.
Also Read