In Northwest Europe lies one of the major power hubs of the world i.e. the United Kingdom (UK) or Britain. UK is surrounded by the Atlantic ocean, the North sea flanks it from the eastern side, the Celtic Sea and the English Channel lie to the South….incidentally this endows UK with the biggest coastline in the world.
If you haven't travelled multiple times to the UK already or aren't exceptionally well researched then it's natural to feel confused about the terms UK, Great Britain and England. Many people erroneously use these terms in an interchangeable manner though all of them have distinctly different political and geographical meanings.
The United Kingdom is actually the United Kingdom of Great Britain and North Ireland and it consists of Wales, England, Scotland and North Ireland and in most local cultural and sports events these countries have separate identities…. however their judiciary and security systems are all under one rule i.e. UK. This system is somewhat similar to the 50 states of USA who have local as well as nationally enforced laws by the federal government.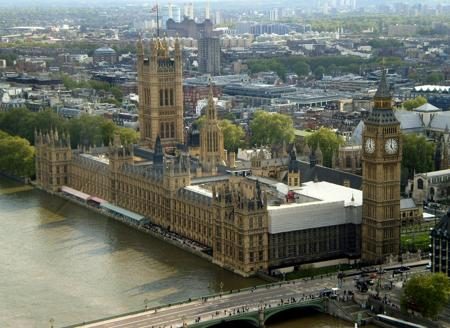 England is the only country ruled directly by UK the rest have devolved powers that differ in degree. In the political arena UK is recognised as a whole entity. England, Scotland (capital Edinburgh), wales (Cardiff) and North Ireland (Belfast) are all governed by a system of constitutional monarchy with a parliamentary democratic system.
Go through the following links to know about the individual countries in UK as a traveller:
Major urban centres of finance, business and power are London, Birmingham, Manchester, Leeds, Liverpool and Glasgow. UK is flanked by the Isle of Man and Ballwick of Jersey and Ballwick of Guernsey which are crown dependencies. The creation of UK was a result of conquests and annexations….Wales was conquered and annexed by England in the medieval period and later in 1707 Scotland and England were united to form Great Britain.
Much later in 1801 Great Britain merged with the Kingdom of Ireland to form the United Kingdom of Great Britain. In 1922 much of Ireland separated from the UK leaving only North Ireland under its control. Currently the UK is one of the most economically and intellectually developed countries of the world with a powerful economy and huge reserves of political, cultural, technological and scientific clout.
UK is a permanent member of United Nations Security Council and a principal member of EU, G20, Commonwealth of Nations and OECD along with WTO and Interpol. UK is a conglomerate that takes its security status seriously and it's pretty comprehensive in its process of judging the suitability of tourists travelling to its land especially from Asian countries.
All the countries in UK possess unique beauty, heritage and cultural history that takes them to the top of "must travel to" lists. And each of them is different from the other while being rather proud of their mutual distinctiveness.
Also Read