The Eiffel Tower is probably the first image that crops up when the word France is mentioned as it's the world's favourite Landmark. However there is much….so much more to this beautiful hexagon shape country (look at France on the Atlas and you will immediately notice its unique shape). Most of the land territory and population of France lies in West Europe and that's termed as Metropolitan France.
The North Sea lies to is North, The English Channel runs through its North West and the Atlantic ocean lies to its west while the south east side of France is flanked by the Mediterranean Sea. France shares its borders with Luxemborg and Belgium in the northeast and Switzerland and Germany in the east. The south eastern portion of France borders with Monaco and Italy while south western potion has Spain and Andorra as immediate neighbours.
France has always been unique and possesses distinguishable set of beliefs, customs, culture & art and music forms.
Amongst many things that has shaped this strong cultural identity is the fact that France has strong natural barriers separating it from its neighbours. You will notice the Pyrenees mountain range on the South while the famous Alps and Jura mountain ranges protect it on its south east borders…the gigantic Rhine river demarcates France on the east. There are some exotic coastal islands that are a part of Metropolitan France and the most famous of these is Corsica.
Paris is undoubtedly the country's cultural and tourism capital and there are other remarkable cities here like Marseilles, Nice, Bordeaux, Lille, Lyon and Toulouse etc. One of the Non Metropolitan overseas holdings of the French Republic is French Gulana (sharing borders with Brazil) in South America
The islands of Guadeloupe, Saint Barthelmy, Saint Martin (shares borders with Netherlands) and Martinique in Antilles and islands of Saint Pierre and Miquelon in the Atlantic are a part of France (all these 5 islands are termed as overseas collectivities). France holds the French Polynesia (this contains the uninhabited island possession of Clipperton island), New Caledonia (special collectivity) and Futurna in the Pacific Ocean.
French has a lot of island holdings in the Indian Ocean which includes Renion Island, Crozer Islands, Mayotte, Crozet Islands, Kerguleen islands, Amsterdam, St Paul apart from other tiny scattered islands (these are known as overseas territory).
France has always been appreciated as a pioneer in the fields of science, art and philosophy. It has one of the largest numbers of UNESCO world heritage sites in Europe and it receives more than 83 million foreign visitors each year.
Incidentally France has veto power in the world security landscape as it is one of the 5 members of the security council of the United Nations. It is a completely tourist safe relatively crime free country but to get your paperwork done here will require major time and patience.
The French coastline is remarkable for offering diversity in its landscape, there are mountain ranges along French Riveria and vast expanses of sandy plains in Languedoc apart from coastal cliffs like Cote d Albatre. It's entirely achievable to reach France by ferries from other parts of Europe…there is a robust river system consisting of the large rivers Seine, Rhone, Lire and Garrone (the rivers and their tributaries consists of 62% of Metropolitan France).
France is one of the most industrialised nations in the world and yet 28% of its land area is forests. There is diverse flora here and it has been well looked after in the 9 national parks and 46 natural parks of the country. The 2016 environmental Performance Index declared France to be the 10th most environmentally conscious country in the world
If you look at world history you will understand that France had a tumultuous past. It was first the home ground of the Celtics before Rome took over it (around 51 BC) and the Germanics established the Kingdom of France here in 476. The later part of the middle Ages established France as a dominant European power (this was around 1338 to 1454). This was followed by the famous Renaissance period during which French culture reached its peak and slowly a global empire was constructed.
There were fierce religious wars between Catholics and Protestants in France during the 16th century and till the 18th century there was absolute decadent monarchy here. Then the French Revolution happened and one of the earliest republican countries was born. Even after Napoleon's 19th century rule in France and his famous Napoleonic wars there was a diverse succession of governments and ultimately the Fifth Republic of France (established by Charles de Gaulle in 1958) endured.
Culture & Religions
It's natural to think of French culture as open, permissive and romantic as is depicted in Paris and in bigger cities of France but this is slightly deluding. France countryside culture is conventional and has Celtic, Roman and German influences. Most people in France will only speak French (some of them will openly detest the use of English) and those on the borders of Italy, Spain etc. also speak those languages.
Though Catholics dominate France, a good 28% of the population openly subscribe to no religion. French are very proud of their lineage and react immediately to any negative comments about their culture. You might find the hospitality standards low as the French do not go out of their way to please visitors.
The Main Cities & Attractions
If you are a tourist then probably Paris is the base for your French exploration. It's a tightly built city that's known for its gorgeous fashion sensibilities, iconic landmarks and superlative food and culture scene. Romantics all over the world name Paris as their favourite city because of its fondness for open display of affection.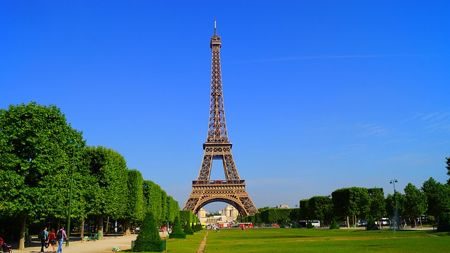 Shopaholics love the stores around Rue de Rivoli while art and history lovers are fascinated by the Louvre and the Musee Picasso museum. And of course Kids love Paris because of Disneyland….the world's best kid's entertainment theme park and the top tourist draw in the world.
Read: Paris tourism and its secrets
Marseilles has sprung into limelight post its crowning as the Capital of Culture in 2013…this fascinating port town has a decided North African influence. The seafood here is to die for…and there are wonderful coastal paths in the Parc National des Calanques.
Read: Marseilles tourism an its secrets
Of course you have heard about the glitterati partying in the French Riveria (Mediterranean coastline of South Eastern France)… but did you know that it is called Cote d Azur. The best spot here is Nice with its sophisticated resorts and beaches below the Promenade des Anglais and the twin beacons of French creativity….Musee Matisse and Musee Marc Chagall.
Read: Tourism in Nice
The medieval French village Eze and Grasse with its perfumeries are other top draws in the Riveria along with Monaco with its palaces, cathedrals and casinos (the Monte Carlo Hollywood movie was shot here).
If you are a wine lover then head off straight to Boudreaux …the centerhold of the global wine industry (the vineyards of the Gironde are the prime attraction). And if you love sophisticated French food then don't miss out on Lyon that has the most amazing restaurants and cafes in France besides charming riversides.
Food & Cuisine in France
When you walk though small roads in the French countryside or the large glittery streets of Paris or Nice…the fragrance of freshly baked bread is sure to assault your senses. Baking is a huge thing in France and if it's a small bakery you will be able to buy a fresh loaf for about 1 Euro. The small cafes in France will offer you a delectable collection of wine and you can sincerely rejoice in the fact that wine is cheaper than water here. French food has amazing diversity…each region offers its own famous dish.
When you visit Nice revel in its Socca while in Provence you must taste the ratatouille. In Brittany you will find an abundance of Crepes and most of the dishes are soaked in butter. Travelling in France will rid you of the myth that French food is always sophisticated and elaborate….this kind of fare is mostly found in the expensive restaurants. To know French food intimately you should taste the regional specialities like Cofit de canard and Foie de gras of South west France.
If you go to north-west France i.e. the areas around Normandy then you will notice that the food relies heavily on apples (lots of apple pies and apple cider) and seafood. North East France offers simple country side food and fine champagne, while eastern France food is influenced by German food (the Quiche Lorraine is famous here). Burgundy is again famous for its quality beef and quality wine (Bouef Bourguignon and Coq au vin are best examples) along with snail dishes.
In Southern France there is a Spanish influence in food…you will find lots of spice, sausage and tomatoes…the Cassoulet and Piperade are famous here. The point here is that keep your gastronomic senses open when you visit France…and you will be able to explore a whole range of tastes.
Shopping in France
Southern France holds a special attraction for many tourists because of its perfumeries. Buying your own brand of curated perfume in an antique perfumery like the 1747 est. Galimard or the 1782 est. Fragonard or the 1849 est. Molinard (the Eau de Cologne is supposedly invented here) is entirely a different experience….very unlike buying packaged perfumes in a store.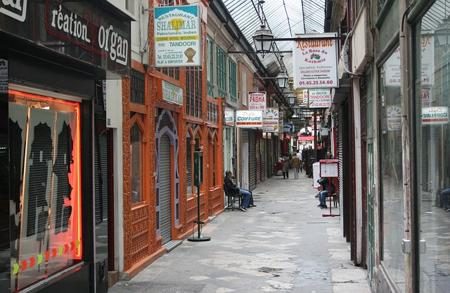 Incidentally the Grasse region in South France has a La Jasminade festival in August that consists of jasmine garlands decorations in the whole town and jasmine waters sprinkled on the crowds by beautifully dresses Frenchwomen. It's easy to reach Grasse by train….there are direct connections from Nice, Cannes and Ventmiglia. Grasse harvests more than 27 tonnes of Jasmine each year and has established itself as the perfume capital of the world since the 18th century. If you are really interested in French perfumes then a visit to the International Perfum Museum here will be worthy.
Shopping in France doesn't always happen to be in expensive stores around Paris, you can shop street chic style in Bordeaux and explore the shops in Boulevard de la Croisette in Cannes seafront. Lyon's Place Bellecour and Montpelliers Place de la Comedie are also great budget shopping destinations… and if you are in the mood to splurge then look no further than the Champs Elysees and Galaries Lafayatte in Paris.
Read: All about shopping in Paris.
Getting To & Around France
The busiest and most well connected airports in France are Paris Orly, Paris Charles de Gaualle, Nice Cote D Azur, Lyon and Marseilles. If you are travelling from Asia to France then the most well connected airports are Chennai, Bangalore, Mumbai Delhi (in India), Shanghai and Beijing (in China). Other well connected cities are Tokyo (Japan), Seoul (Korea), Bangkok (Thailand), Bali (Indonesia) and Singapore (Malaysia), Airports in Riyadh, Abu Dhabi and Dubai (in Middle East) have good connectivity to Paris.
If you are travelling to France from USA then the most well connected airports are in New York, Los Angeles, San Francisco, Boston and Chicago. In UK the most well connected airports are London, Manchester, Birmingham, Cardiff, Edinburgh, Newcastle, Southampton and Glasgow. There are lots of regional airlines offering Inter France and Inter Europe flights but the largest international air carriers are operated by Air France.
You will find that commuting inside France is very easy, fast and mostly cheap. The transport system of the French is best in West Europe…and the average passenger rate is low. 26% of the railway track lines are now electricity run and most passengers including tourists prefer to travel by trains. The crowning glory is the TGV (Train a Grande Vitesse) line. These are operated by the SCNF or state owned national rail operator and hold the world speed record in the conventional train category.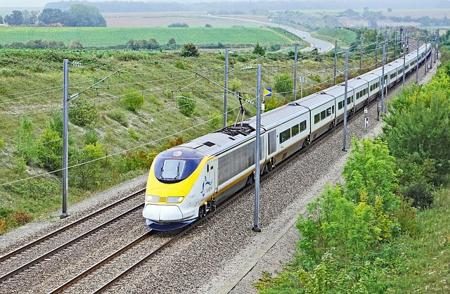 Then there is the LGV or Ligne a Grande Vitesse trains that's a slightly less speedy version of TGV. As of now the TGV and LGV connect more than 230 destinations across France and there are 5 main lines – West France (Lille and Nantes), South West France (Bourdeaux and Toulouse), East France (Dijon and Straatsburg). South East France (Geneva and Chambery) and Brussels North France (Lyon and Marseille along with Disneyland).
Apart from this there are intercity trains that run on mid distance routes between important cities and towns and the TER regional trains that connect the French villages and towns. You can even take your car along in the AutoTrain sleeper service from Bercy station in Paris to South France.
The glorious English Channel Tunnel (longest undersea rail tunnel) is referred in France as the Chunnel and it allows locals and tourists to travel between London and Paris in 3 hours flat…this the first direct rail link between Great Britain and France. The Chunnel is 50.45 km long and connects Kent in UK with Coquelles Pas de Calais in North France through the English Channel and the Dover Strait. Travelling via Eurostar trains that run through the Chunnel is an experience in itself. You can also take the TGV Lyria trains from France to Switzerland and the Thalys Lines to Germany, Netherlands and Belgium.
The highways of France have been recently worked upon and are well connected but there is no comprehensive inter regional bus system like other European countries.  Some European Bus conglomerates like Eurolines runs international bus routes through France but domestic cross city exploration is not possible. However you can travel around specific regions by bus.
If you are exploring the French countryside then renting a car is a good option…you can explore charming little villages that do not have a railway station nearby this way. However Paris and other big cities are starved for parking so it can get a little frustrating.
There are strong metro rail presence in major cities like Lyon, Paris, Rennes, Marseilles, Lille etc. And other big towns like Lyon, Nancy, Nice, Strasbourg, Rouen have a strong tram network. Take a billet a l unite (single ticket) or a Carnet (bunch of ten tickets) or a pass Journee (all day pass).
If you plan to travel from France to England or vice versa then you can avail any of the 10 ferry routes that connect 8 French ports with 5 English ports here.  More than 62 ferry crossings happen every day and the major ferry companies are Brittany Ferries, DFDS Seaways and P&O Ferries.
Read: Local transports in Paris and how to get around easily.
Weather
As is obvious from the scattered geographic position of France there is no uniform climate. While western parts of France have oceanic climate the south-western parts have warm oceanic climate. North-western France is cool and windy while central eastern areas have semi continental climate. Paris and its adjacent areas have semi oceanic climate that's kind of a middle ground between pure oceanic and continental climates.
If you want to experience Mediterranean climate then travel to the Rhone valley of France (especially the lower areas)…the mountain chains shield it from fierce winds. Alpine climate is found in the Alps, Jura, Vosges, Pyrenees and the high summits of Massif Central. This is not all….travel to the French Guiana (this is overseas France) and experience tropical climate while the French Antarctic lands offer decidedly sub polar climate.
Read: Important weather conditions in France including Paris.
To conclude…
France truly lives by its motto of liberté, Egalité, Fraternité i.e. liberty, equality and fraternity. On a parting note the "Je Ne Sais Quoi" of the French will immediately attract you. They manage to look elegant almost always. The term effortless chic has been coined as inspired by the French …people here miraculously exude confidence and attractiveness. Stay for a bit in France and you will see that these qualities are infectious!!
Take some time and go through the posts that follow, you will get to know France the real way…
Also Read