Kids are often ignored when a city designs its theme around tourist attractions & activities. And this can apparently seem to be true in Amsterdam which has a lot of adult activities like Red light area, boozing in pubs & bars and taking soft drugs. But fortunately there are plenty of scopes for kids as well such as attractions like theatres, playgrounds, zoo, science museum more…
Amsterdam Marionetten Theatre is located at the south of the Central Station and 750 meters away. This is a great place to watch shows with traditional wooden puppets. Although the communication medium used is usually Dutch, but as the nature of the plays are musical and visually appealing, kids enjoy this and don't bother about the language barrier.
A backstage tour behind the scenes is possible too and you can take a look at the costumes and puppets.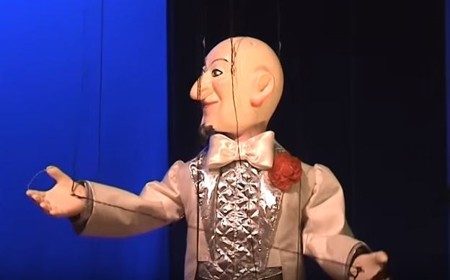 Kinderboerderij De Pijp or the De Pijp Petting Zoo is another fun packed place for the kids and located at a distance of 8.6 kilometres towards south of Central Station. It opened to the public in 1983. With an amazing collection of 50 different species of animals, this zoo is a favourite for children.
Among the animals are ponies, donkeys, pigs, rabbits, goats, ships, rodents, turtles, ducks etc. De Pijp Zoo remains open on Monday to Friday from 11:00am to 05:00pm and on Saturdays and Sundays from 01:00pm to 05:00pm.
Another interesting place for the kids is Bounz located 9 kilometres west of central station. Bounz is basically a large trampoline centre. Initially this place used to be a classroom for training teachers in Physical Education, now it is converted to a fun room. There are 32 connected trampolines to jump on as well as flip flops for tremendous fun.
Everyone is allowed but if you are above 30 then it is better to stand aside and enjoy your kid's fun, otherwise a stiff muscle is almost guaranteed. This place remains open on Saturdays from 1:00pm to 07:00pm and Sundays from 11:00am to 06:00pm.
Bouws peel plaats 'TLandje is located in the peninsula of Rembrandt Park at the south west of central station at a distance of 6 kilometres. It's another great attraction for kids. It has lots of activities including classes for arts and crafts specially designed for children.
Administrators do not allow the parents to enter inside because they thinks that parents might prevent the children from enjoying freely. 'TLandje remains open between Tuesday to Friday from 12noon to 05:00pm and on Saturdays from 10:00am to 05:30pm.
Ballorig Amsterdam Arena is located towards south of central station at a distance of around 17 kilometres and it takes approximately 25 minutes by public transport. Like German beer hall the spacious place is filled with rows of tables. Scattered tables are occupied by occasional young mothers or few grannies. It is actually a big playground for the children located at the fringe of Gasterplas in Zuidoost district. It's open from 10:00am to 07:00pm.
At the north west of Central Station is Race Planet Amsterdam located at a distance of 9.5 kilometres. This is Netherlands' largest go-kart centre. This centre offers 2 indoor race tracks, a so called wall of death, miniature golf, an indoor playground and a game zone. This kid's paradise is open on all the seven days of a week. On weekdays it remains open from 1:00pm to 11:00pm and on Saturdays and Sundays from 12 noon to 11: 00pm.
With 3 sides surrounded by water, a massive ship shaped green building is the Science Centre Nemo located around 3 kilometres southeast of Central Station. You along with your kids will get a fun filled opportunity of learning science without having to look into serious textbooks or listening to boring lectures.
You can participate in several hands on activities like making giant soap bubbles, generating electricity, watching fuel engine work and lot more. You can also find out about the behavioural patterns of teenagers and see how our future world will change with the help of new and advanced technology.
Children can create new shapes from triangles and squares at the exhibition named 'World of Shapes'. Outside food is allowed in the cafeteria or else you can purchase. A museum shop is available where you can collect souvenirs and science experiments. The museum is open from 10:00am to 05:30pm from Tuesday to Sunday.
Tunfun Speel Park is an underground fun paradise for kids and located 4.7 kilometres south of Central Station near the Portuguese Synagogue. An abandoned underground metro station was converted to this playground for kids. Here kids enjoy slides, climbing labyrinths, painting workshops, jumping on trampolines and other fun attractions.
Adults are allowed free only if accompanied with their children. Please make a note that presently this park is closed until further notice. So check before you plan a trip to this park.
So kids lets have fun…
Also Read