The term "French wine" is not just a descriptive phrase…it has evolved to become a symbol of class and taste. The valleys of Loire and Rhone and the wine paradises of Burgundy and Bordeaux have started and ended many dinner table conversations across the world. If you love the good life then loving French wines naturally follows.
For wine lovers France's countryside is like Pandora's Magic box…you never know what's about to emerge from the thousands of vineyards and it's wonderful to just keep tasting the flavours of different regions. Here's the crème de la crème of French wine sagas unfortunately just served in words.
The Heritage of French Wines
The ancient Romans first started viticulture in France and by the time barbaric tribes descended upon France and smashed away the Roman Empire… the grape vines had entwined themselves with France. Soon there was a rise of Catholicism and religion began to influence wine making.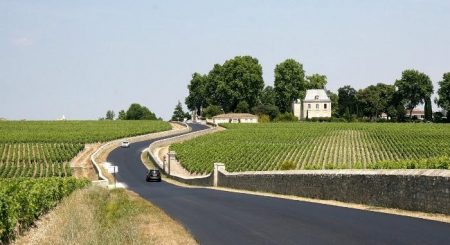 The most famous example of this the creation of Champagne by Dom Perignon. In the 19th century the dreaded vine louse Phylloxea nearly wiped off the wine industry… root stock was flown in from America as a solution. This was how the vineyards of Champagne, Burgundy and Bordeaux were revived.
Since 1855, the wine classification system was formalised to identify the best wines produced in Bordeaux and a highly acclaimed document… the Bordeaux Wine Official Classification of 1855 emerged. There were thousands of Chateaux in France and to be included in the list was the mark of great prestige. The list was again divided in 5 separate classes. Only the most exquisite wines were awarded the rank of Premier Cru.
Interestingly all 61 classified wines o the list were from the Medoc region with one exception…Gaves produced the cru Chateau Haut Brion. The list of 1855 was unchanged for more than 100 years and then the Mouton Rothschild was included in the list.
Wine collectors with rich pockets still pay astronomical prices for the French wines on the list. However intense competition has dented the sceptre of power that was once held solely by the French wine industry. Still, France is the number one wine producer in the world and the top wine producing areas are Burgundy, Alsace, Bordeaux, Champagne, Rhone valley, Loire Valley, Languedoc-Roussillon and Provence.
Exploring Vineyards & Wineries in France
Alsace
Alsace is a picturesque region on the border off France and Germany and the wines from this area show a fusion of French and German tastes. White wines manufactured from the Riesling, Pinot Blanc and Pinot Gris are the stars of the show here.
Make plans of exploring the Wine Road of Alsace that runs from North to South along the Vosges Mountain for more than 170 km. The best time to arrive is the season between April to October that is full of wine fairs and festivals. Look out for the wine bottles here… they are slimmer with a German inspired design.
Some famous wine producers from this area are Kuentz Bas, Weinbach, Trimbach, Hugel, Marcel Deiss and Albert Mann.
Best Value Wines: Some great buys from this region would be Trimbach, Riesling, Alsace and Zinck, Portrait, Gewurztraminer, Alsace and Dopff au Moulin, Cremant d Alsace, Cuvee Julien Brut.
Bordeaux
Bordeaux contains 57 AOC regions (Appellation D'origine Controlee) and as mentioned earlier produced the first official wine classification system. So many control parameters and tonnes of effort go behind the making of trophy wines that are prized by collectors besides thousands of everyday blends.
If you want to tour the chateaus listed in the first and second growth lists of 1855 classification then it's not possible without a pre-arranged tour. There are 5 huge wine roads here…you can spend an entire month here but still won't see all of Bordeaux vineries. There are lovely restaurants here…but most will require reservations.
Famous Red Wines here are manufactured from the Pett Verdot, Merlot, Cabarnet Sauvignon and Cabernet Franc. The region also produces large quantities of sweet wines including Sauternes.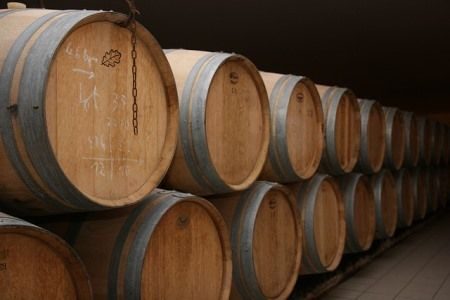 A typical bottle will sell for minimum 100 dollars and you can at least take pleasure in knowing the name of the first five growth members (Chateaux Margaux, Haut Brion, Lafite Rothshild, Mouto Rothschild and Latour). If you don't make it into these coveted vineyards then go to any of the thousands of other chateaus in the region sporting intriguing architecture. There are fine restaurants all over the region.
Best value: Bordeaux Blanc from Chateau Bauduc, Clos Floridene and Chateau du Cros and Medoc Chateaux Poitevin are good buys.  Chateau Les Trois Croix, Fronsac, Chateau Grand Village Bordeaux and Chateau Roquetallade La Grange Graves are also nice buys
Also try grabbing a bottle of Burgundy Cremant…this is a less expensive party star vs. Champagne and has the same sparkling quality. Some good finds are Domaine La Croix Montjoe, Cremant de Bourgogne (small estate at the base of the Morvan National Park) and Cave de Lugny Cremant de Bourgogne.
Champagne
No, this isn't the name of a drink….it's actually a region. If you are in France for a brief stay then probably the epicentre of your activities is Paris. Champagne is just an hour east from Paris and it contains the Epernay and Reims towns that are wine mecca.
Hop on a train from Paris and reach here …you could tie up with the guide 'On the Roads of Champagne' (they are very popular). This is a very tourist centric zone and in season you are going to see a lot of people around. An amazing attraction here is the 100 km route that's called Cotes de Blanc Champagne Route… only white grapes adorn the hills here.
Epernay's Champagne Avenue is the starting point of this route and you can visit Cramant (they make super large Champagne bottles) and Le Mesnil sur Oger offers good wine making demonstrations. If you arrive in autumn don't miss renting a car and exploring around… it's a treat for the senses.
The homes in Champagne are not really homes… they are palaces dedicated to the production of lovely sparkling wine which can only be made from the grapes of Pinot Noir, Chardonnay and Pinot Meunier.
The beautiful sparkling wine is made from Blanc de Noirs (white wine made from black grapes i.e. Pinot Noir and Pinot Meunier) or Blanc de Blancs (exclusively from white Chardonnay grapes). Rose Champagnes/ Pink Champagnes are another lovely variation where red and white wines are mixed.
Most houses/ palaces in Champagne hold wine tastings and tours and some of them are in English. The Moet and Chandon house is made after the Versailles palace and is an attraction in itself. You will see palaces dedicated to the making of Perier Jouet, Pol Roger, Mercier etc on the famed Avenue de Champagne in Epernay.
The Chardonnay vineyards are right at the end of the avenue. Several million bottles of wine can be seen in shot… they are all ageing peacefully in cavernous chalk caves that sit beneath the streets. So as you stroll around… you are literally walking on Champagne.
Best restaurants for French food and wine around Epernay are La Grillade Gourmande, Chez Max and La Table Kobus.
In case you want to shun the crowds then Troyes the mediaeval capital of Champagne has a far more peaceful environment for a wine holiday. The city's core area is lined by Siene River and some old boulevards and it has taken on a cork shape much to the pride of the locals.
Champagne fairs are held here since the 12th century. Reaching Troye is relatively easy… its 1.5 hours from Paris and about 3 hours away from Calais. Once you reach, the south western Cote des Bar area should be your prime destination… there is a lovely 136 mile champagne route.
Experts say that a lot of the wine made here is re sold in Epernay. This is where you can drop in unannounced and learn everything right from geological intricacies to fossils excavated from the vineyard to hand painted champagne bottles.
A visit to Champagne Rémy Massin et fils in Ville sur Arce (don't try translating to English…you won't like it) is a good example of the many small yet talented producers who have been making champagne for generations. Come around late July and you can participate in the free flowing Champagne festival.
Best restaurants in Troyes are Aromes et Gourmandises, Victoria ad La Parentele.
The Champagne Lanson Black Label (non-vintage version) from Reims is a good bottle to collect if you want excellent quality champagne at an affordable price.
Rhone Valley
The first critically acclaimed wine producing region is now best known for wines produced from Syrah, Mouverde, Grenache strains. If you visit Provence then a trip to the Rhone valley will follow naturally… they are pretty close.
The north zone of the valley has Syrah grapes which have commanded maximum attention. The Cote Rotie appellation in particular fetches astronomical prices for its wine bottles and the vineyard is distinctive for its extreme steep slopes. The south zone is warm Mediterranean and has rather scrubby foliage.
Even if you cannot afford the Crus variety of Cote du Rhone's do sample the Rhone valley white wines. The ones made from Viognier, Marsanne and Roussanne are awesome yet affordable. 1500 wineries exist in Rhone so you will be spoilt for choice.
North Rhone has big wine producers like Jean luc Colobo, E. Guigal and Auguste Clape while South Rhone has Chateauneuf du Pape. You can tour famous vineries like Cos Saint Jean, Vieux Telegraphe, Bonneau, La Barroche etc… you need to take a prior appointment though. The vineyard soil will startle you… it appears to be just rocks and pebbles.
Best value wines: Massif d' Uchaux, Viognier Vin De France, Rasteau, Saint Joseph Rhone Wine, Domaine du Cayron Gigondas
Burgundy
Burgundy is hailed as one of the premium wine producing destinations in France and it commands sky high prices for the blends made from the best vineyards. Head off to Beaunne for a wine and food vacation and explore the charms of the famed Pinot Noir grapes. You will require prior booking to visit the 21 wine appellations of Burgundy.
Negociants are mostly involved in making and selling the wine made in this region. Burgundy is not known for commercial wine tours but that's all the more reason to visit. You won't be hard sold anything and there is an added charm in viewing the wine cellars with no signs and no fancy trappings whatsoever. Burgundy has its own Route des Grands Crus extending from North Dijon to South Santenay and it's a wonderful experience to drive through this area.
Burgundy boasts of Red wines made of Pinot Noir and White wines made of Chardonnay. The blends (Corton and Romanee Conti are examples) made from the iconic Grand Cru vineyards have the site name on the label. Remember any bottle with the Crus label on it is going to be wildly expensive.
If you want to save money and still sample authentic wine then buy village wine here (this is mixed patch wine) from places like Cote de Nuits in Marsannay, Cote Chalonnais Bouzeron and Nuits Saint Georges.
Loire
The River valley of Loire is perched in North Central France and this is the 3rd biggest wine growing zone in the area… possesses 87 AOC designations. If you are not very fond of splurging then the Loire vineries make for good destinations… the chateaus are elegant but not extravagant and the towns have a historic feel about them.
The Loire countryside is a beautiful example of rustic French charm. The Loire valley is reachable by a train ride from Paris and you will find the valley extraordinarily large (its more than 1013 km wide). Some towns you could specifically visit are Nantes, Orleans and Tours.
White wines made from the Sauvignon Blanc and Cheniin Blanc are famous here but red, sparkling wines and rose wines are also produced here. Some well-known wine producers are Domaine Francis Blanchet, Baumard, Francois Cotat, Pierre Bise and Le Haut Lieu.
Best Value wines : Domaine Guyot, Les Loges, Pouilly Fume Loire and Asda, Sancerre, Loire and Les Demoiselles Sauvignon Blanc, Touraine, Loire are great buys.
Best Value Wine Tours
If you don't want to spend a bomb and still want to explore vineyards then these are the areas you should explore. These are popularly referred to as mass wine producing regions where quantity was valued more than quality.
Languedoc Roussillon Wine Tours
This is a diverse wine region which stretches from the ice filled Pyrenees to the warm Mediterranean seaside. There are sweeping hills, antique villages and formidable cities like Carcassonne which are covered by high imposing walls.
There is also the Canal du Midi where you can take a smooth cruise or if you wish you can hire a bike to zoom around. The vineyards here are called patchwork vineries as so many different strains grow together… usually blends are produced here. The Rose Wine was supposedly born in Languedoc in a village known as Tavel. The Limoux town is another great place to visit… this was where the first sparkling wine (blanquette de Limoux) was born.
You can buy great value wines here be it red, white, rose and sparkling wines. Red wines made from Syrah, Carignan, Granache blends and sweet fortified wines (vinx doux naturels) are the most famous blends.
Provence
Holidaying in France for some days would mean that Provence is on the list of destinations. The area in itself is beautiful and huge encompassing the lovely French Rivera and extending from Marseilles to the pretty Nice.
Geographically Provence also includes part of Rhone valley but then Rhone is in a league of its own. The areas like Cotes de Provence, Coteaux dAix en Provence( famous for organic wines) and Provencal Mediterranean are an everyday wine growing hub… if you aren't too particular about visiting only the famous wineries and sampling super expensive wines then Provence is a good wine holiday destination.
The area is particularly known for Rose Wines and equally delectable sea food. Wander through the open air markets or soak up the French elegance in the beautiful restaurants. Culturally, Provence is a mix of the traditional and modern so most tourists find it appealing. The best wine exploration zones here all specialise in antique rose wines and incidentally up to 13 different grape strains are made to produce this wine (vintners have a lot of fun in mix and match).
Best Value Buy: Cotes de Provence Rose, Bandol Rouge, Tibouren Rose, Cassis are the best buys. You could look for rich fruit based reds if you aren't fond of dry rose.
Identifying the right French wine
You also need to understand the huge price differential between vintage and non-vintage versions of wines especially sparkling wines. Vintage symbolises a certain year and is always more expensive. Non-vintage is the staff that's mass sold… you will see it in supermarket aisles.
Whenever you see the words like rose Blanc de Blanc and Blanc de noirs on bottles expect a higher price… wines that use only a specific type of grape will be highly priced. It's actually quite simple to understand French wine labels once you have perfected a few simple rules. For example Annee refers to the year of harvest, cave means wine cellar, Blanc and Blanc Sc are White wines, and Brut refers to dry wine while Rouge means Red Wine.
A Cru/ Cru Classe is a vineyard that has been classified and Grand Vin refers to premium wines made by the producer. If you see Premier Cru on a bottle then know that that wine has first growth status while Recoltes means that the wine was specifically made from grapes from a single estate.
Spotting Selection de Grains Nobles or Moelleux on a bottle means that it is probably sweet wine and Petillant refers to light sparkling wine. The bottles from Champagne will usually have the word Millesime and this means the Vintage date and Vieilles Vignes refers to old vines.
Also some common words in French wine labels are Cotes (Slopes), Coteaux (grouping of slopes), C'epage (names of grapes in wine) and Clos (vineyard with high walls). If you are interested in learning more about reading French wine labels then know that each wine making region has its own website and you will get detailed information there.
You may ask "exactly how is all this information relevant?" Well in France the label is very descriptive and provides a lot of information to the buyer and the labelling system is very different. Overall European wine labelling laws specify terroir or the region where the wine is produced and all Europeans believe that this is what gives wine its character.
In contrast labels in America and new wine producing regions use mostly the names of the grapes. Buy local… if you are in the Loire zone buy Loire and if you are in the Bordeaux zone buy Bordeaux. As a rule the better the blend of the French wine, the bigger is the name. The lowest bottles in the wine hierarchy will only have the name of the producer and country.
Also Read